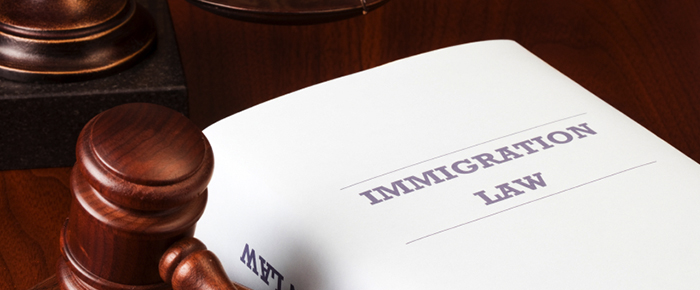 In case you are thinking to immigrate to US, then you may face some difficulties and obstacles.  So, here comes the question–what to do when you have an immigration issue within the US, and how to overcome the obstacles that come to your way? The answer, is to hire a legal expert that has worked with those looking to visit, live, work, and do business in the United States.To gain admission into the U.S., your case must be properly made to the immigration authority who has the ability to grant or deny your requested immigration benefit.  For Immigration to US, you should consult an experienced US immigration law firm.
Things to consider before hiring the right immigration law firm:
Services Offered by Them:
The law field is quite extensive and it is common to come across law firms that offer their services in different areas of law. While some of these firms might be good, it is advisable to find one that is specialized in US immigration. This is because such a company will have lawyers who have been practicing exclusively in this complex area of law– something that gives them the required experience and knowhow to understand the best way of representing you.  So, you must check that they are expert in the field of US immigration, and that they have handled a variety of cases, and have good reviews.
Experience of the Firm you are going to hire:
It is always good to check how long a law firm has been in practice before selecting them and manage your case. There is no denying that some new law firms are entering the fray with amazing lawyers who can deliver desired results, but are you ready to gamble with your legal needs?  Experienced law firms offer you a guarantee that your case is in safe hands given the number of years they have been providing their services. Their extensive experience in and out of the courtroom, and the connections they have, will help you come to a quick resolution.
Cost Issues:
Not everyone is willing to pay a higher amount of fees for their case. Most people operate on fixed budgets and would not want to spend more than the stipulated amount on immigration law firm. Higher fees do not always guarantee capable attorneys. Go to the lawyer associations for more advice regarding the best lawyer you can get or a set budget. Before signing up for anything with a law firm, ensure that their terms of payment are clear and there are no undisclosed fees that may pop up later. So, be clear about the fees and choose the right one for your case.
Communication with the Law Firm:
A good working relationship between an immigration law firm and you as the client heavily relies on effective communication. A law firm should communicate to you all the developments of the case in a timely fashion for you to know what to do. Before settling on a particular law firm, schedule for an appointment with the people you will be dealing and make some deductions based on this meeting. So, make sure you well connected with the law firm, and that they answer any questions you have.
The tips highlighted above are essential when trying to procure the best immigration law firm for you. Keep in mind that patience is critical when selecting this firm and you should not rush over anything.