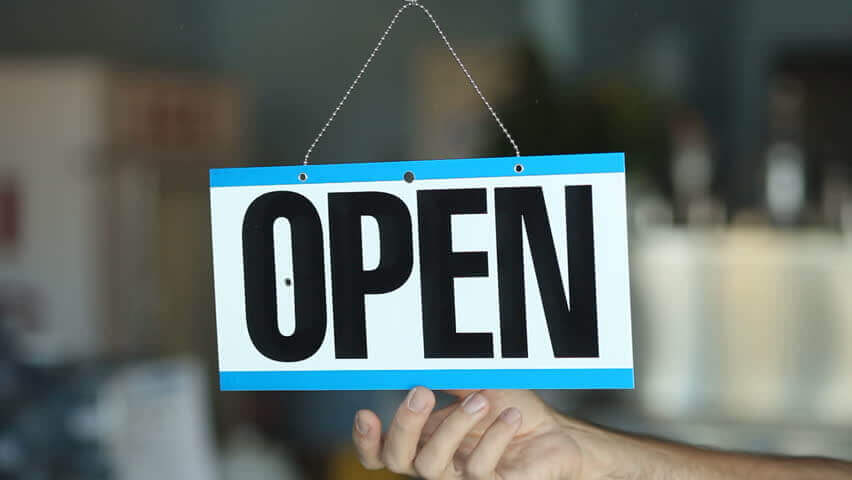 Starting a dropshipping business can be one of the best experiences of your entrepreneurial career. Not only do you get to run a shop however you'd like, but you additionally have the opportunity to make some serious passive income. Which, if this is something you've been considering doing, then I've compiled a few helpful tips on how to get started. Check them out below:
Start Saving
If you're going to be establishing a dropshipping business, then one of the first steps you need to take is setting up a savings plan. As noted by the Small Business Association, the average at home business can be started for between $1,000 to $5,000, which while that isn't bad, is also going to vary for your dropshipping. After all, it's not certain of where you're sourcing all of your inventory, which is why placing conservative estimates is so clutch. And if you haven't genuinely mapped out your costs yet, then this is the perfect time to start.
Make a list of the items you're going to need, no matter how big or small. This includes everything from logistical elements (i.e., registering your LLC, establishing a website) to locking down your approach for inventory. I'll note that it's much smarter to take on a more conservative approach, giving you much better legroom (especially if you're going to be transitioning to this full-time). Although it's not always the most fun approach, being slightly more patient with your savings goal is a crucial first step, as it's what will provide you with a financial foundation moving forward.
Find Solid Suppliers
Perhaps one of the most important aspects of launching a dropshipping business is arming yourself with solid suppliers. After all, this is the core component to the price-point you're able to offer customers, giving yourself the best opportunity to profit. Which, for how simple the dropshipping model can be, that's also why it's increasingly competitive because as noted by AmeriCommerce, 22-33 percent of online shops have adopted to dropshipping as their primary method for fulfillment. And if you're looking to get ahead, finding a dropshipping supplier that's reasonably priced is imperative.
If you haven't already, make a list of the suppliers you currently work with, as well as who you potentially are trying to bring along. Furthermore, it's crucial to keep a balance between a diverse inventory and one that has the lowest prices, staying competitive in your market. Remember, since you're going to have to upcharge with dropshipping, figuring this all out and keeping it consistent won't be the easiest task, but one that will bring you the most benefit. Take your time in getting the first batch right, as that's what will give you the best chances of success from day one.
Get Going On Social
No matter what type of dropshipping company you're looking to start, social media will be a medium for communication with your community. Not only is it a central hub for most eCommerce companies, but one that can provide the best ROI on your efforts. Because as noted by Hootsuite, with 500 million active users on Instagram alone, social can be a great avenue, especially if you know how to target efficiently.
To begin, take a look at the general platforms your community is currently on, including which ones are most popular and why. The visual aspects of Facebook or Instagram are going to be great to display products, however, what becomes tricky is knowing which products you should heavily focus on or make paid posts. Granted, this is a process that will take some trial and error; however, once you get the hang of returning value, you'll be in a much better position to start selling more off social in no time.
Start Working With SEO
Finally, as one of the best digital marketing tools out, SEO will help you return a tremendous amount of value to your efforts. In fact, as noted by Search Engine Journal, approximately 93 percent of online experiences begin with search, which goes to show how important of an entry point that is. Furthermore, being able to capitalize on specific search terms can play a tremendous benefit for your business, and one that you can extend long term. However, before you're able to make the most of that, you're first going to need to garner an SEO strategy.
In assessing your SEO strategy, try to assess what search terms are going to play out the most benefit to you and why. For example, if I sell car parts and one of my best selling items is a 2003 Honda Civic drive belt, then owning the search term "03+honda+civic+drive+belt" would be advantageous. Try to strategize which terms would be worth promoting versus implementing more in your content, as well as how they can tie into your digital. I'll note that while SEO is something that takes awhile to garner traffic, it's also a consistent mainstay to your marketing scheme, and should be taken on for the long-run.
What are you the most excited about in launching your dropshipping business? Comment with your answers below!