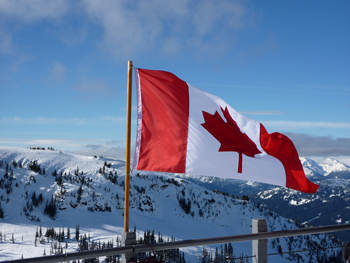 Immigrating to a foreign country can be both thrilling and a great experience. Most people immigrate to other countries with the hope of starting afresh. Speaking of which, Canada immigration is considered to be the best in the world because of the fact that the country has a huge scope for job opportunities as well as for personal growth. It is a country for people who are in the quest of both money and leading a quality life.
10 Reasons to Move to Canada
The reasons listed below are what make Canada as one of the most desirable places for people to immigrate:
Immigration rules in Canada are not as strict when compared to the immigration rules of other countries, and therefore, it is much easier for people to qualify for Canadian citizenship.
Canada has a wide range of immigration and visa programs for all groups of people, say: the employed group, the businessmen category, and the self-employed group. In fact, Canada also offers non-immigrant options such as student programs and work permits to people who do not qualify under the immigration programs.
The country also provides the best security benefits to the immigrants and also to their families.
Canada has a huge scope for job opportunities for skilled and qualified immigrants. Even the educational system and the health facilities provided by the country are among one of the best in the world.
The country also offers a good amount of salary to its workers along with great working conditions.
A person with a Canadian passport is eligible to travel to almost all the major countries of the world without a visa.
The country also provides the free will and right to follow any religion, culture and language choice along with freedom of communication.
Canada also provides great opportunities for trade and as well as personal growth.
Canada is also blessed with vast reservoirs of natural resources and minerals which make it an economically stable country.
The Canadian folks are one of the politest people that you will ever come across. So, you will never feel out of place in this country.
Build your life in Canada and make your dreams come true. Hire a Toronto Immigration Lawyer and gain permanent access to the country. With the help of immigration lawyers tear down the wall between you and your city of dreams.