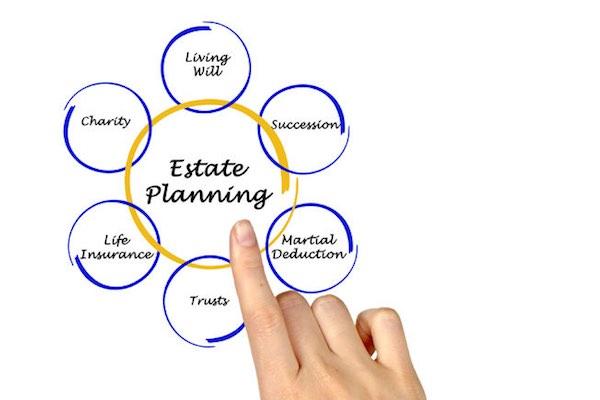 For a successful outcome of any undertaking, planning is inevitable. People will plan how many children they will have, places to go for vacation, how to tackle exams, where to live, ways of getting income, however, estate planning is a forgotten story yet it can determine the fate of all your wealth in one day. So, why is such a sensitive issue not considered?
Probably what you have does not seem like enough to warrant for any planning. Well, you are wrong. Estate planning helps you to leave your loved ones with peace, love, and without wrangles later about who should have what. You don't need to have a 10,000-acre ranch, gold mine company, or any vast wealth to consider an estate plan. Planning about who should inherit your dog is big enough. Simply, you can seek Weisinger Law Firm for clarity and help with estate planning, a service they do it professionally.
You can learn more about the reason you need to have an estate plan in place.
Family Protection
The idea of dying someday is not something many people consider ever happening in their lives. In fact, they don't entertain the thought of dying. Well, people die every day and you never know when that moment may strike. For the sake of your family, planning early about the inheritance process can prevent unnecessary confrontation of siblings and enmity over property ownership.
Writing a will is directing how you would like your children to share the left property. On the other hand, if your children are below 18, the will should have a guardian just in case both parents are not alive.
Preventing Court Decision
Planning early for inheritance while you are still alive and kicking can help protect beneficiaries from getting conned. Secondly, when you fail to do so, the court will do it on your behalf and the decision may not be a good one sometimes. Thirdly, where the court is the one to decide before any final decision is realized the case may take longer and lead to ugly family disputes.
Distribution of property may not bring peaceful equity and since the court is trying to mend your mess, not every beneficiary is satisfied with the final decision. For instance, in cases where your spouse is alive, may fail to get a fair share.
Trust can also be used for Inheritance Process
You may have a trust agreement by transferring your property to the trust and when you die the transfer is ultimately given to the named beneficiary. The trustee helps manage your property until the agreed time. One advantage of property transferred to the trustee is that it does not undergo the probate process.
Note: There are two types of trust; there is a testament trust and living trust. Testament is the one preferred as it never goes into effect until the person who made it is dead.
Conclusion
If you care about the welfare of your family after you are gone, it's time to have an estate plan in place. Failure to do so will see them face huge tax from the estate; court decision may destabilize family unity, and bring an unexpected bad side. You can organize for an attorney well versed in estate planning matters to guide you the way forward and live in peace knowing when you are gone things will be taken care of.