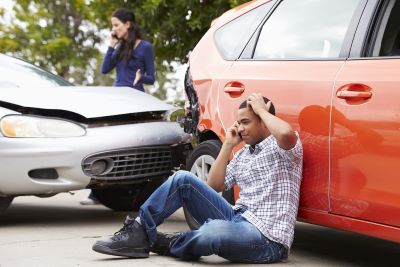 The use of Uber, Lyft, and other ride-hailing companies has become a convenient option for many across the country. These rideshare services connect passengers with drivers so they can get to their destination safely. However, with drivers using their smartphones and navigation systems to find potential passengers, there has been a rise in distracted driving collisions. 
According to a joint study conducted by the University of Chicago and Rice University, rideshare services increased traffic fatalities for drivers, passengers, and pedestrians by two to three percent. 
Policy Minimums
Most rideshare companies are required to have insured and underinsured motorist policy minimums, so passengers can be covered in case the inevitable happens. With this policy, any rideshare passenger involved in a motor vehicle accident due to the negligence of the rideshare driver will be eligible for a payout. If involved in an accident, some rideshare companies such as Lyft have third-party liability coverage that pays a maximum amount of $1 million for personal injuries and property damage.
A mix of insurance companies may be involved in a rideshare accident. It is extremely important to not only know your own insurance company, but also the auto insurance company that provides policies covering the Lyft drivers and the other motorist(s) auto insurance company as well.
What If I Wasn't The At-Fault Driver?
Rideshare drivers risk their lives daily by taking passengers from point A to point B. Through horrid weather conditions, ongoing traffic, and sitting behind the wheel for hours, rideshare drivers' only goal is to safely get passengers to their destination in a timely manner. Lyft drivers are not always at fault when it comes to car accidents. If another motorist caused the accident, a personal injury claim should be filed as soon as possible. Most rideshare companies hire individuals as independent contractors so drivers are ineligible to file a workers' compensation claim. If you are a rideshare driver, you must prove the negligence of the other motorist in your accident injury claim.
"Since rideshare drivers are viewed as independent contractors, they typically don't have the protections that a traditional transit employee would have such as a bus driver or truck driver." said Attorney Allen Yates of Yates & Wheland. "Knowing the proper steps to take after an accident is critical for a rideshare driver to prevent any needless issues."
Filing A Claim
Filing a claim against Lyft's insurance company varies on state law. This rideshare company covers its drivers and passengers only if they have the Lyft app. If another driver happens to cause an accident with the rideshare vehicle and is underinsured, the passenger and/or driver may still qualify for a payout. Lyft's auto insurance policies offer limited liability coverage while waiting for the driver/passenger as well as during the drive. If you are a driver that's not currently driving around passengers, you are not covered. Similarly, if you are a passenger without the Lyft app, their insurance policies do not apply to you.