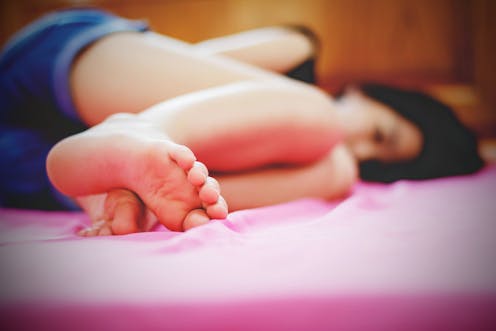 Sexual abuse is a very difficult topic to talk about, especially when it comes to your children. But it is important to know if your child has been a victim of sexual abuse. Your child might not always be upfront about it, so look out for these warning signs. 
Talking With Your Child
First, always be open and talk with your child about sexual abuse. Let them know that they can trust you and tell you anything. This may prompt scared children to tell you the truth. 
During the conversation, you want to teach your children how to recognize signs of sexual abuse as well. Knowing that your child can speak with you about this could even prevent sexual abuse from occurring.
If your child does experience sexual abuse, you want to encourage them to come to you. It is a scary thing for a child to admit, so make sure you are offering your support and never rush them.
When they do confide in you, believe them and comfort them, letting them know that you are on their side. Dealing with sexual abuse is never easy, but your child knowing that you believe them will make things a little easier.
The goal is to create a safe space for your child to trust you and open up to you about things, like sexual abuse. 
Pay Attention 
If your child doesn't come out and say it, there are other ways to find out if your child has been sexually abused. 
Pay attention to your child's actions. Do they act scared or depressed? Are their grades declining? Do their teachers notice they are unusually acting out or isolating themselves? Your child might feel ashamed or be embarrassed, so this is their way of dealing with it.
Other signs that your child has been sexually abused include physical signs of trauma, bedwetting, avoidance of bathing, and nightmares. 
Getting Help
If your child has been a victim of sexual abuse, speak with sexual abuse lawyers in Philadelphia to learn what to do next. 
First, always report the incident right away. Some states even have time limits in place for how long you have to report sexual abuse. You can report it by calling 911 or going to a police department. It is a good idea to always document everything that happened, down to the smallest detail. 
Your child may need to get counseling as well. If your child gives you permission, talk with their teachers to let them know what is going on. You can't expect everything to be okay overnight, but you can take steps in the right direction.
Be prepared for a complex and emotional case that could drag on. If your child has been a victim of sexual abuse, turn to a trusting law firm like Edelstein Law. They understand this is a difficult situation and will treat you with the compassion and care you need during this time. Their team has experience dealing with sexual abuse cases and will aggressively fight for you from the beginning of the case to the very end. Sexual abuse cases can be very stressful and overwhelming, but with the right team on your side like Edelstein Law, your mind will be at ease knowing that your attorney is continuously fighting for you.