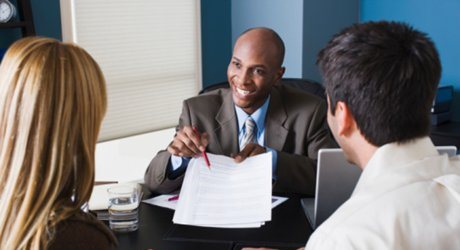 What is it
A "no win no fee" agreement is a situation in which the law firm representing you only gets paid after you win your case. The "no win no fee" agreement is also called a conditional agreement, and it's mostly used in claim proceedings. In these situations, the related case is often an injury claim, employment claim or other claims. The solicitors representing you will not get compensation from you unless the claim is successful, and you win.
How does it work?
Ideally, solicitors only initiate a "no win no fee" agreement when you have a high chance of being successful. As a result, they are willing to take the risk of not getting paid for all the work involved in representing you. This work usually includes the due diligence, court proceedings, and other steps required for your claim.
Very often, solicitors have to incur costs outside of their services. These include disbursements. Disbursements are items or services that your solicitor purchased or paid for while pursuing your claim. These items would have been required for the success of your claim, and your solicitor needed them. An example of disbursement includes medical records. In some "no win no fee" agreements, you may have to pay for disbursements since they strictly fall outside the area of your solicitor's services.
However, in most cases, you won't have to pay because your solicitor will take out an insurance policy on your behalf. This policy is taken out before starting your case, and it covers all of the costs incurred during the compensation claim, including disbursements and other expenses. Additionally, there are no hidden charges associated with these insurance policies, and so, there is no financial burden on you if you don't win. 
Why do solicitors do it, and what do you stand to gain?
Solicitors and legal advisers  engage in "no win no fee" agreements to reassure their clients of their chances of success. Additionally, paying all the costs of the fees are usually burdensome for the individual making a claim, particularly at the beginning. Court proceedings often run for a long time, and clients have to pay legal fees during that time. "No win no fee" agreements are a way for legal solicitors to help ease the financial burden on their clients
As a client in a "No win no fee" agreement, you stand to gain a lot. Firstly, your confidence in your legal representation is high. Because your solicitors have agreed not to get paid if you don't win, you are more confident in their ability. As a result, you can operate with more trust and openness, which further increases your chances of success. 
Besides unwavering faith in your solicitors' capacity, you also get a much easier legal process. Since you don't have to worry about the fees, your finances are freed up to handle other obligations that you might have. As mentioned earlier, legal proceedings can run for a long time, depending on your claim. Thus, having a "no win no fee" agreement can ensure that you see the end of the proceeding.
What happens if you lose/win
Winning your case is the end goal, and with a "no win no fee" agreement, you're very likely to win. This is because your solicitors may not have taken your case otherwise. When you win your claim, a majority of the legal costs, including basic legal fees, will be covered by the person you won your claim against. Additionally, your solicitor will be compensated with a percentage of the amount you win. This percentage is usually agreed at the onset of the agreement, and cannot be changed. Additionally, the law states that it cannot be higher than 35% of the total win. So, instead of paying upfront per hour legal fees for your solicitors , you only pay after you win. 
In the event that your case is lost, you will not have to pay any of your solicitor's legal costs. It is part of the "no win no fee" agreement. This includes payment for any of the work done by your solicitors towards advancing your claim. However, you may still be required to pay disbursements. 
Since disbursements are items like medical records that are necessary for your claim, your solicitors would have incurred costs preparing them. 
Additionally, since your solicitors cannot prepare medical records by themselves, it is not strictly covered by the agreement. But in most "no fee no win" agreements with solicitors, you won't have to pay disbursements. This is because it's all covered in the insurance policy we discussed earlier. With your agreement, they take out the policy on your behalf, and the policy covers the disbursements.
If the agreement is "self-insuring", that also means that it covers its own premiums. This means that when you win, the premiums are also taken out of the claim. In this example, if a "no win no fee", you pay absolutely nothing if you lose your claim. 
The ideal scenario
To further illustrate the "no win no fee" agreement, let's consider an example. If you were dismissed at work without good cause, you could claim unfair dismissal.  A successful unfair dismissal claim would get you financial compensation. But because you don't currently have the funds to finance such as claim, you meet Employment Solicitors Birmingham and discuss your claim and the surrounding circumstances with them. They investigate and discover that your claim's success rate is high, after which you both enter into a "no win no fee agreement".
Your solicitors then proceed to take out an insurance policy on your behalf, to cover all the expenses that might arise during the proceeding. The policy will cover the disbursements and your solicitors' legal fees. The specific terms of the insurance policy will depend on your claim, but most of that is handled by your solicitors. 
Your solicitors then proceed to gather all the necessary information and represent you in court. After your claim is successful, they take a percentage from the claim. As mentioned earlier, this percentage cannot be legally higher than 35% of the total amount. This will be used to cover your solicitor's legal fees, as well as settle the premiums on the insurance policy.
In a situation where you don't win, you simply walk away from the process. The insurance covers all the fees incurred, and you have no financial obligations. 
A "no win no fee" agreement is basically a win-win scenario for you.