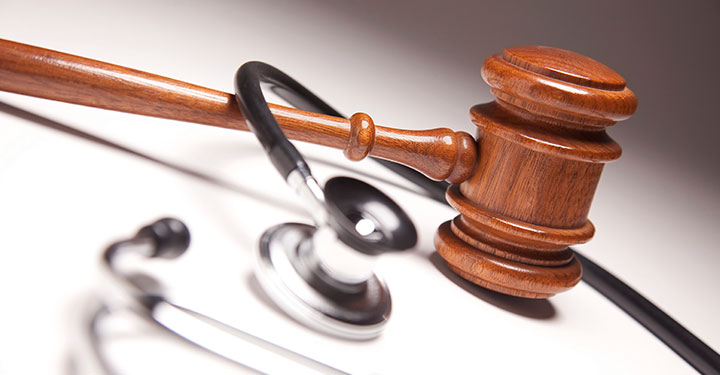 Any type of surgical procedure comes with minimum failure risks. No matter how experienced the surgeon is, at times, there can be potential complexities during and after surgery. Therefore, it becomes essential for an orthopedic surgeon to consider the risk factors associated with diagnosis and therapies. The volume of medical malpractice litigations is increasing probably due to the following causes.
A higher expectation of the patients is one of the main reasons why they're dissatisfied with the outcome. They expect total healing but in reality, the time of recovery will vary from one individual to the other and at times, a person may not recover completely even after surgery.
Institutional deficits and medical errors
Long term unexpected complications which can happen later in the future.
These are some of the probable causes of why malpractice litigations take place. The attorneys, to prove the claims need strong evidence to build the case. This is where an orthopedic expert witness is called upon to provide his expert opinion and to provide testimony at dispositions and trials.  They check whether the plaintiff's condition is due to the negligence of the surgeons or due to other medical errors.
The shoulder is a complex of thirty muscles and five joints. It is one of the mobile joints which allow us movement of our arms. You can bend, rotate, and move your arms flexibly. So, any kind of injury to shoulder function is a painful one. The blood vessels and the nerves surrounding the shoulder are prone to damages or injuries. Hence, surgeons need to be very careful and diligent while performing surgical procedures.
Arthroscopic Surgery:
It is an orthopedic procedure used to treat injuries or damages associated with joint tissues and muscles. This surgery has reduced complications like joint infections and bleeding. However, this procedure is different from open surgery and requires special knowledge and expertise. The success of the surgery would depend on the experience of the surgeon, equipment used, documentation, and post-operative care.
Complications arising from arthroscopic surgeries:
Though arthroscopic surgery is safe, there can be complexities during or after surgery. Some of the probable risks are:
Joint infections
Temporary stiffness post-surgery/ frozen shoulder
Nerve injuries- Though these are rare, but can cause a potential threat to patients and can be devastating. The two most risk factors associated with the nerve damages is the musculocutaneous and axillary nerves. Nerve injuries can be of several types- Anesthetic injuries, traction injuries, and direct injuries.
Complications and complexities during or after a surgery is not an unusual affair and can be detrimental to not only the patient's health but also the doctor's reputation.  Patients have the right to file a lawsuit and seek compensation for the injuries or the damages caused.  For shoulder malpractices, the attorneys can seek expert guidance from orthopedic expert witnesses for testifying and reviewing medical files.