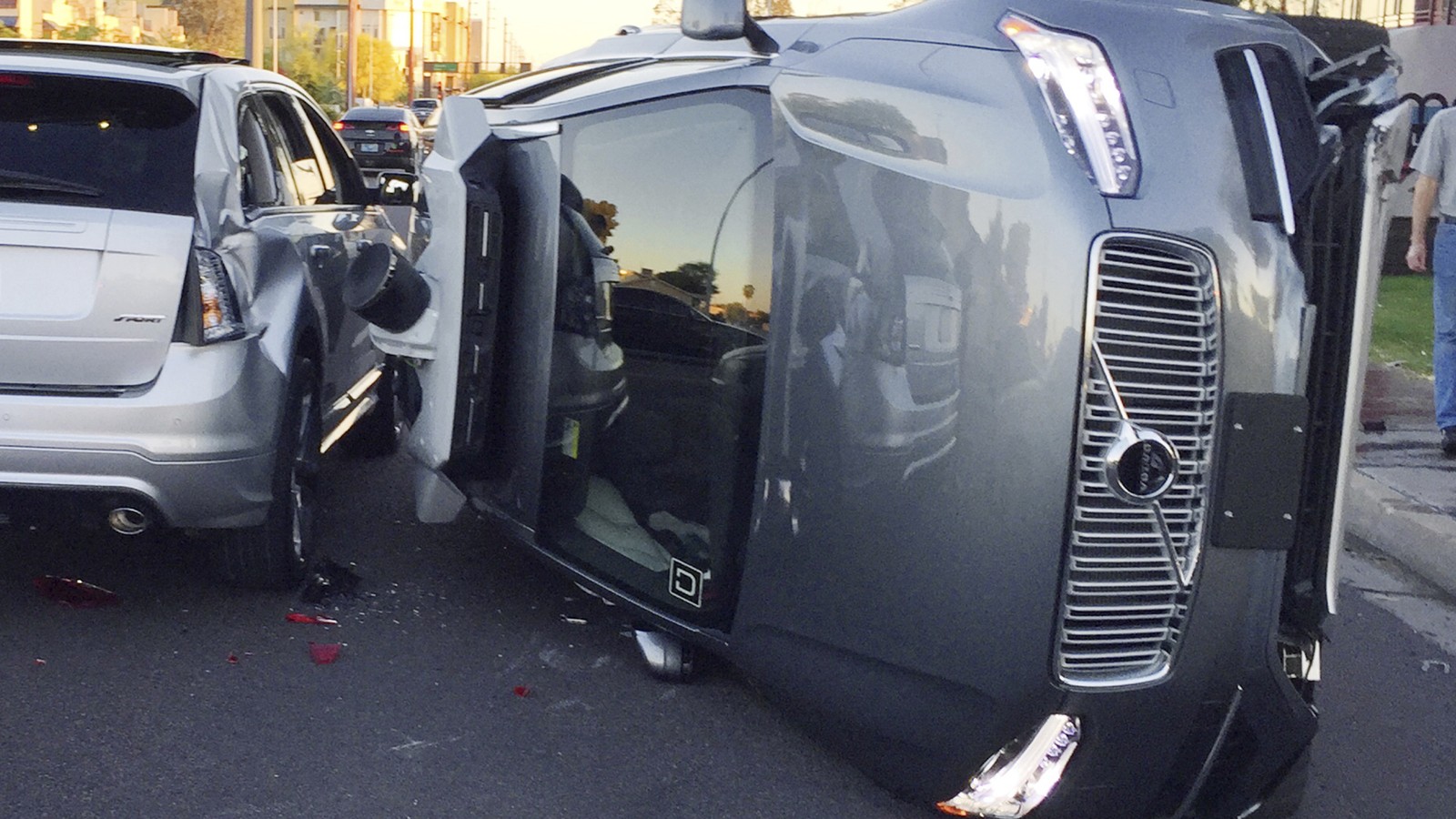 On September 15, 2020, local authorities in Tempe, Arizona announced that an Uber employee had been charged with negligent homicide after an accident with an autonomous Uber led to a pedestrian death in 2018. According to investigators, the Uber employee was watching a video on his phone instead of monitoring the autofocus vehicle, which consequently struck and killed a 49-year-old bicyclist. The recent decision regarding the first documented pedestrian death caused by a self-driving car may set an example for future cases.
Details of the 2018 Uber Accident
On March 18, 2018, a pedestrian was walking her bicycle across the street when the self-driving Uber struck her while traveling approximately 40 miles per hour. An initial investigation determined that the vehicle recognized the pedestrian but failed to stop. Similarly, the Uber driver could not break the car quickly enough to avoid colliding with the pedestrian. In 2019, the Arizona prosecutor's office stated that Uber would not be charged with criminal liability resulting from the incident. A year later, a review from the National Transportation Safety Board (NTSB) cited ineffective driver monitoring and inadequate safety procedures as potential causes of the accident.
In addition to attributing blame on Uber for the pedestrian accident, the NTSB report also criticized Arizona self-driving vehicle policies as insufficient. This was partially due to the state's limited regulations, which initially contributed to Uber experimenting with autonomous vehicles. Following this review, the driver in charge of the self-driving car was subsequently charged.
"The Uber accident in 2018 shows that negligent people can be held accountable for their reckless actions, even in self-driving vehicles," said attorney Davis Haines of Haines Law, P.C.. "Just like with advanced driving features, the new technology does not remove responsibility from the driver to pay attention to the road."
The Future of Self-Driving Vehicles
While many people believe that advancing technology may completely stop automobile accidents, a report from the Insurance Institute for Highway Safety (IIHS) found that advanced technology may only prevent one-third of car crashes. In their report, the IIHS stated that advanced technology might help avoid accidents caused by sensing and perceiving errors, such as distracted driving and accidents caused by reduced visibility. Similarly, accidents caused by drunk driving, drug use, or falling asleep at the wheel could be prevented by self-driving cars. However, it is estimated that accidents could still occur due to other errors, including incorrect evasive maneuvers and system malfunction. To remedy this, the IIHS recommends that auto manufacturers prioritize roadway safety over convenience and consumer preferences.
Other Cities with Self-Driving Ubers
While Uber has halted their self-driving vehicle operations in Arizona, a person can still enter an autonomous Uber in Dallas, Pittsburgh, San Francisco, Toronto, and Washington DC. However, in Dallas, Toronto, and DC, self-driving cars will be operated with primary and secondary drivers. In Pittsburgh and Toronto, Uber's self-driving technology operates the vehicle primarily with two co-drivers to ensure pedestrian safety. In addition to Uber's autonomous vehicles, self-driving technology is available in many cars across the country.